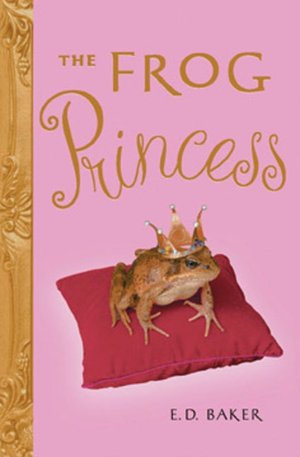 The Frog Princess
ED Baker
Lexile Level: 710
One of my students recommended I read this book. Anna, it took me awhile, but here is my review:
I loved this book! I am fairly sure Disney took this idea for their movie.
Once upon a time, in a fairy tale, a princess finds an enchantanted frog. Emma is not an ordinary princess. She doesn't laugh, walk, talk, or dress like a princess should- at least according to her mother. One day when she escapes the castle to get away from a pesty prince, she meets another sort of prince. This prince has been cursed. He convinces Emma that she needs to kiss him to change him back. The kiss does not go as planned. Emma finds herself now on the bottom of the food chain, smacking down insects, and kind of falling for the frog prince.
E.D. Baker writes a fun tale of adventure and friendship. I highly enjoyed this story and am planning to read more of the Frog Princess Tales.